The art of big family weddings is preparing for the unexpected. Always. You've finally set the date. Getting busy, getting things ready for the big day. Your mom will be there. Your dad will be there. Why, even your cousin's brother's aunt's twice removed will be there. And you are stressing. Then again, who wouldn't?
Even if you come from a large close-knit family, your wedding should not be a reunion or something similar to team building activities. It is cause for celebration not "hey, i have not seen you in ten years!" there's free food affair. This is why in most cases brides and grooms choose to hire wedding planners to avoid the stress and hurdle of planning a wedding instead of a family reunion. You must learn the art of big family weddings.
Have a checklist
Even if you're going to hire a planner, have a checklist of your own. It doesn't have to be lengthy or complete. Just covering the basics and remember to include your partner in some of the decisions.
What is the theme and colours going to be? Matching dresses? Mismatched?

Is it going to be a simple wedding? A grand one? RSVP, with wedding favors, rehearsals, a week long affair?

Will there be a whole slew of bridesmaids and groomsmen? This is usually where the problem occurs, relatives suggesting who would make great bridesmaids or ring bearers

Church? Civil? Beach? Skydiving? Indoors? Gardens?

Who's going to

do the bridal make-up

? Are they going to do the whole entourage?

What's your budget?

Set boundaries early if you want a small guest list (tell them the wedding planner has final say)
And while your wedding planner deals with the nitty gritty (trust me, hire one) of your wedding details, do not forget the romance and your intended. Take engagement pictures but be as natural as possible. Leave the stressing to your planner.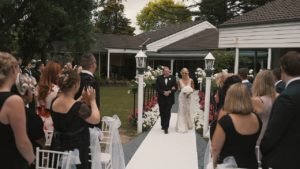 Cover the basics
In case you change your mind and elope, you have to remind your planner of the basics. Rings, wedding dress, tuxedo, venue, caterer, flowers, guest transportation and accommodations, officiant, blood tests, licenses and permits, fittings, honeymoon.
Remember that the wedding is just the start of your life together as husband and wife. If at all possible, do not overspend and borrow just to have a memorable wedding. A wedding is a day. A marriage takes a lot longer than that.